About Our Team Members from your local auction houses
We are a family owned and operated local auction service. Specializing in estate auctions, antique auctions, business liquidations and more. We are one of your trusted local Auction Houses serving CNY and beyond.

Our team consists of Victor Messier III and Stephanie Messier. There's over 40 years of customer service and sales experience between the team. Also a history of auctions in the family in the 1980's and 1990's.

One of our Auctioneers is Victor Messier III out of Rome, NY. Vick has worked with the public since his early 20's. He has worked at Vick's Sky Prints, Jay's Sales and Service of Camden, NY and various Insurance companies including Today's Options, American Progressive and AARP. He graduated from Missouri Auction School and is an active member of the New York State Auctioneer Association.

Head Auctioneer, website manager and marketer is Stephanie Messier. She has received her CES (Certified Estate Specialist) Designation for the National Auctioneer Association (NAA). Stephanie is involved with many aspects of the auction house. Stephanie is also an active member of the New York State Auctioneer Association, and a Licensed New York State Real Estate Sales Persons for YAC Properties Inc. Stephanie has won the NYS Women's bid calling competition for 2015! She is also currently the President of the NYS Auctioneer Association, holding the positions of VP, Treasurer and Board member before that for the last 7 years.

Our contact Information can be found under the "Contact" link at the top or left side of the page

Best place for your live auctions and your local auctions! Live auctioneers with antique, estate, real estate, firearms and benefit auctions in Central New York.

Auctioneering at it's finest!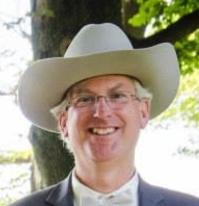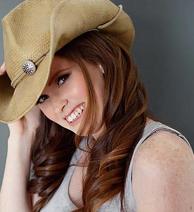 Contact Messier's Auction Services for all your auction needs...
REAL ESTATE AND LAND
CONSIGNMENTS
ESTATES
BUSINESS LIQUIDATIONS
RESTAURANT LIQUIDATIONS
ANTIQUES
BANKRUPTCY
FARM AUCTIONS
COLLECTIBLES
HEAVY EQUIPMENT
CHARITABLE ORGANIZATIONS
STORAGE AUCTIONS
TERMS; Everything in the auction is sold as is, where is, there are no guarantees of any kind. NYS Check, Cash, Visa, MasterCard and Debit Cards will be accepted. 13% buyer's premium in effect for every live auction. Save 3% with cash or check. 15% for all online auctions. All items to be paid for before removal and removed at the buyer's own risk & expense. Subject to errors and omissions. Driver's license required for a bidding number. All statements made day of auction take precedence over printed material. $100.00 fee for bad check